Dear Friend,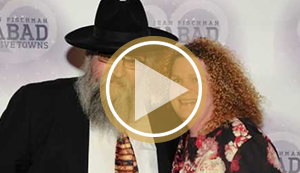 Our dinner was a little over a week ago but the energy and community pride still warms our hearts. I want to extend a very big thank you to each of you who took the time to show support. Your generosity, whether at the dinner or throughout the year, is how we can continue doing the work we do.
I would like to give my personal thanks to the honorees, Merabi-Meir & Medaya-Sara Faynshtayn Harry & Vivien Finkelman, Avi & Janet Weiss, Danny & Perele Mergi.
A big thanks goes to our Chairpeople Penina Batsheva and Yosef Yitzchak Popack, Shira and Jeff Eisenberg, Susan and Larry Sachs for all their time and creativity. I would also like to extend my deepest appreciation to the many volunteers; we could not have done this without you!
Please take a moment to view our appreciation page expressing our gratitude to the many gracious people who made our event the success that it was.
At the dinner, I was struck at how many walks of Jewish life were represented that evening. The non-judgmental, all-embracing atmosphere of Chabad was truly felt. The feeling was one of community. And true community, I believe, is something very close to family.
It is because of this family, that we have a dinner. It is because of this family, that we have a Chabad Center. Thank you again for your support.
With that, we turn our focus to tomorrow and the opportunities for growth that each new day affords. Thank you for being part of our foundation in building the future for the Five Towns community.
Sincerely,
Rabbi Wolowik